Documentation - Identify Systems & Steps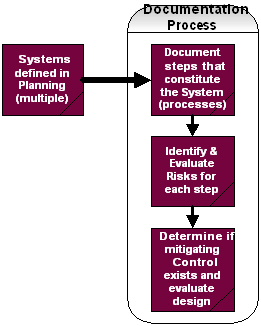 Obtain a basic understanding of each system. We begin the documentation section by obtaining a basic understanding of each of the systems that were identified in the planning process. We provide guidelines on what types of information you should document and provide a template for your documentation. This template is also in Microsoft Word.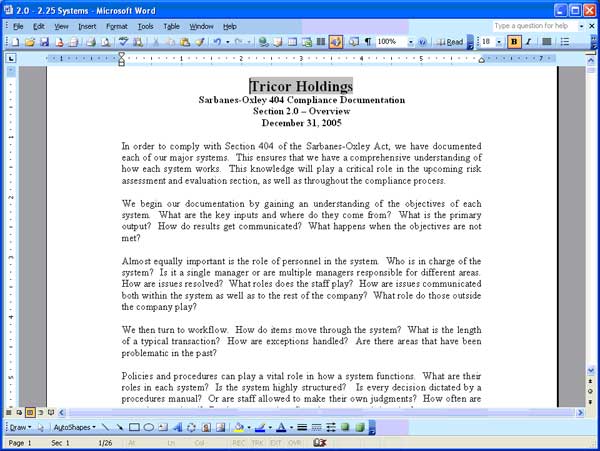 We believe it is important that the documentation reflect the actual company. While there are similarities between companies, using a "best practices" approach often neglects important nuances between companies.
Identify system steps. Once you have obtained a basic understanding of each system, you are ready to use that knowledge to identify significant steps (or sub-processes) with the system. Open the workbook for the system that you are working on. The first tab is the step listing. You will provide a short tab name and a longer description for each step you identify.