Reporting - Final Checklist
Use final checklist to track progress and determine if a material weakness exists. As you complete the testing, use the final checklist to track your progress. For each system, log the number of deficiencies that have not been remediated. They are classified based on their risk score as a deficiency, a significant deficiency or a material weakness. Look at the total deficiencies identified across the organization. You will need to make a judgment to determine if they individually or collectively rise to the level of a material weakness.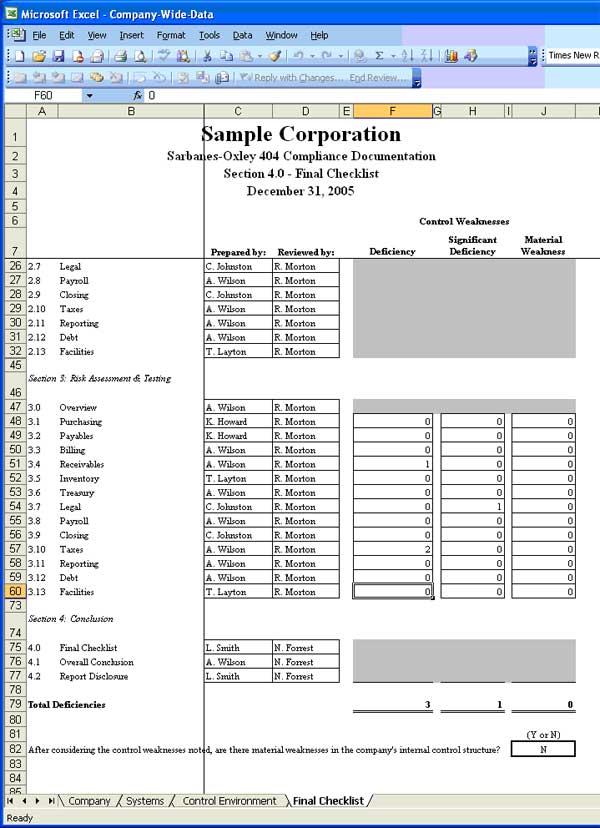 Based on results select sample language for the 10-K. Based on your results, you will select from two sets of sample language. The first set is if no material weaknesses exist and the second set is if one or more material weaknesses were identified.